These soft and tender Meyer lemon vanilla shortbread cookies have a mild lemon and vanilla flavor. They are perfect for an after school treat or with afternoon tea.
Welcome to #LemonWeek 2022 hosted by Lynn from Fresh April Flours and Rebecca from Devour Dinner. This week is sponsored by Rodelle and La Tourangelle. I received product samples from these sponsors to help in the creation of my recipes. All opinions are my own. Come join me and my fellow Lemon Week bloggers as we bring you recipes from appetizers to drinks to entrées and desserts!
These lemon vanilla cookies are a little softer and more airy and cake-like than your typical shortbread cookie. They contain some cream and baking soda, which is unusual for a shortbread. Maybe I shouldn't call them a shortbread, yet, they're not really a sugar cookie either. They're like little soft pillows!


Even with a full two tablespoons of lemon zest in these cookies, the lemon is not overpowering and the cookies are not overly sweet. Even so, my grandsons loved them and declared them "delicious." They don't usually do that with any dessert that does not contain chocolate, ice cream, or whipped cream.
How to Make These Meyer Lemon Vanilla Shortbread Cookies:
First, mash together granulated sugar and lemon zest with the back of a spoon or your fingers until the sugar is yellow and fully flavored from the zest.
Next, beat flour, butter, salt, and baking soda together on low in a mixer with the paddle attachment until you have a mixture that looks like cornmeal.
After that, add the sugar and zest mixture, the vanilla, and the cream and mix on low until the dough just begins to clump together. Gather the dough together, pat it into a disk, wrap it in plastic wrap, and refrigerate it for about 30 minutes.
Roll the dough into a log that is one inch in circumference (either a square or a round) and wrap it with plastic wrap. Freeze the log for at least an hour. When ready to bake, slice the dough into 1/2 inch rounds or squares.
Finally, sprinkle the dough rounds with sparkling sugar and bake for about 10 minutes.


Tips for Making These Meyer Lemon Vanilla Shortbread Cookies:
You will need a lot of lemon zest. I've made several batches of these cookies, some with Meyer lemon zest, and some with "regular" lemon zest. The cookies with Meyer lemon zest turn out more yellow in color, but either way, the cookies are delicious.
I will tell you that this recipe creates a lot of naked lemons.....


You can freeze the juice from these lemons for later to use for lemonade, a cocktail, or even lemony roasted chicken.
Use cold butter and cut it into small cubes before combining it with the flour to creat a crumbly mix. The mixture should look like cornmeal. The butter doesn't have to be ice cold, but it shouldn't be too soft. If you decide to use salted butter, you can skip the salt in the recipe.
I sprinkled the tops of these cookies before baking with white sparkling sugar. You don't have to brush the tops of the dough with an egg wash or press the sugar into the dough because the sugar will melt a bit into the cookies while the cookies are baking.


Shortbread or not (you be the judge), there is so much to love about these cookies! From their cake-like texture to their lemony vanilla flavor, they were a huge hit with everyone who tried them.
Store these cookies at room temperature for up to seven days. You can also freeze them, tightly wrapped, for up to a month.


More Tips for Baking These Cookies:
You will need to bake these cookies in three batches. I like to bake them one sheet at a time rather than switching the pans in the oven halfway through.
To do this, I prepared a half sheet pan with parchment paper and cut the dough into all of the squares before beginning the baking process and kept the cut dough waiting in the refrigerator while baking each batch.
Instead of using multiple baking sheets and sheets of parchment paper, I transferred the baked cookies to a cooling rack and then, after about five to ten minutes, to cool the baking sheet right away in order to reuse it, I set it on my granite countertop. It always makes me nervous, but it works like a charm. The baking sheet cools so much faster.


Welcome to Lemon Week! We are sharing recipes, sweet and savory, starring lemon.
***After the recipe, be sure to check out the prizes you can win, including gourmet vanillas and other extracts from Rodelle (have you priced good vanilla lately?) and handcrafted oils from La Tourangelle. Today is the last day!
Friday #LemonWeek Recipes
Recipe originally published August, 2013 and updated May, 2022.
Check out the amazing prizes you can win in our #LemonWeek Giveaway!
Prize #1: Rodelle Prize Pack
Rodelle Prize Pack includes:
2 count Gourmet Madagascar Vanilla Beans
2oz Almond Extract
4oz Natural Baker's Extract
4oz Vanilla Paste
8oz Gourmet Vanilla Extract
25oz Organic Baking Cocoa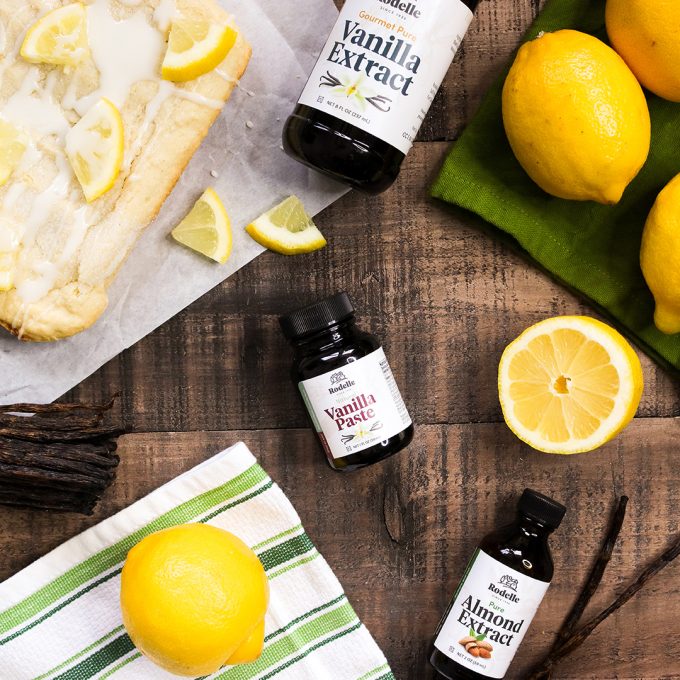 Prize #2: La Tourangelle Prize Pack
La Tourangelle Prize Pack includes:
Extra Virgin Olive Oil
Roasted Walnut Oil
Regenerative Sunflower Oil
4oz Vanilla Paste
Fleur de Sel Almond Butter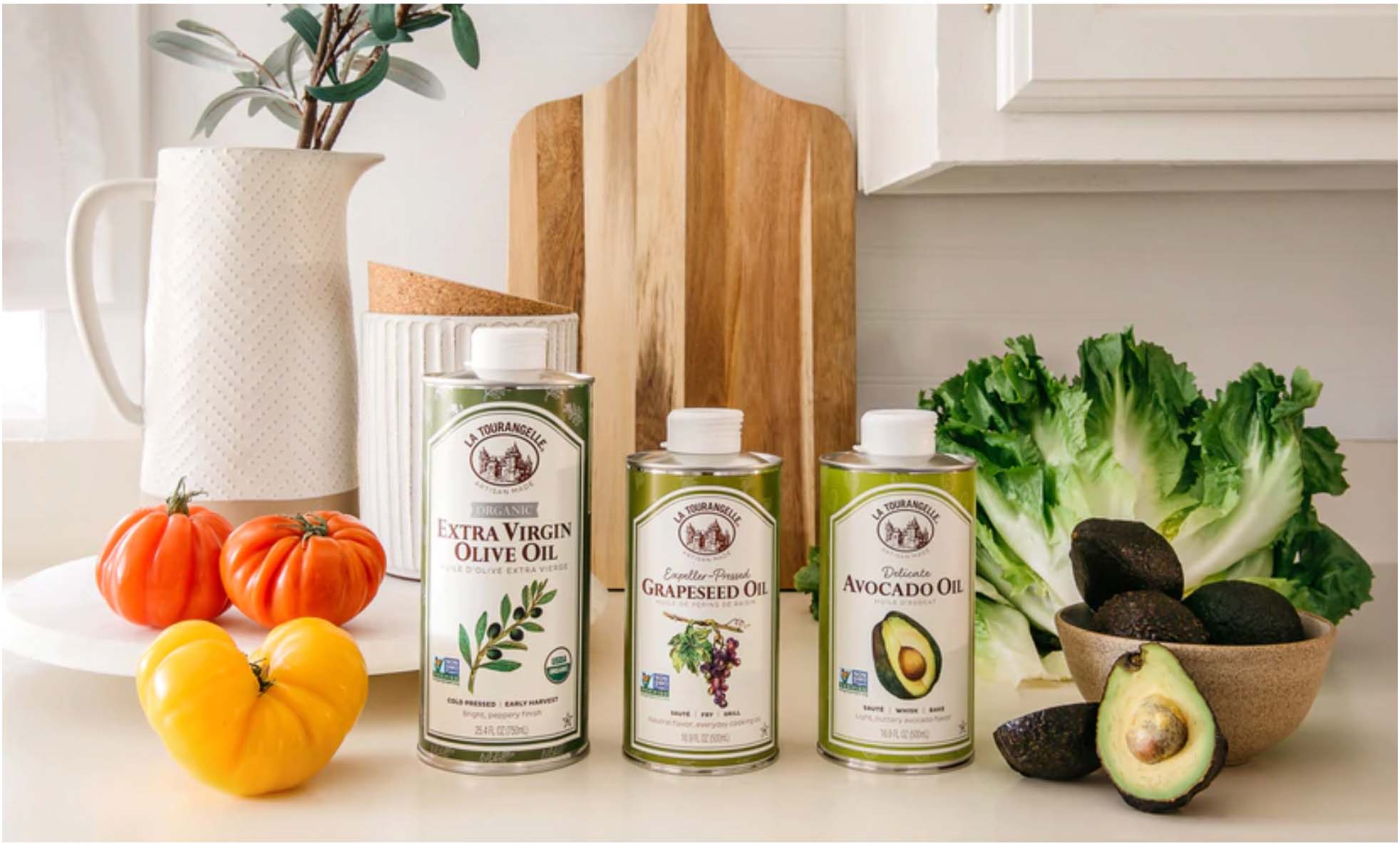 Terms and conditions: This #LemonWeek is sponsored by Rodelle and La Tourangelle which starts 5/23/2022 and ends 6/3/2022 at 11:59pm ET. Enter to win a prize pack from Rodelle or La Tourangelle that include baking and cooking ingredients. This giveaway is open to anyone 18 years or older in the United States. All entries for the winner will be checked and verified. By entering you give the right to use your name and likeness. The number of entries received determines the odds of winning. Two (2) winners will be selected and sent prize packages directly from the giveaway sponsors. The #LemonWeek bloggers are not responsible for the fulfillment or delivery of the prize packages. Bloggers hosting this giveaway and their immediate family members in their household cannot enter or win the giveaway. No purchase necessary. Void where prohibited by law. This promotion is in no way sponsored, endorsed or administered by, or associated with Facebook, Instagram, Pinterest, Twitter or any other social channel mentioned in the #LemonWeek posts or entry.